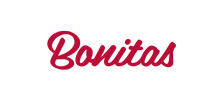 Bonitas Medical Aid is one of Southern Africa's foremost medical scheme services. Aside from hospital network some structured products can include full primary care treatment and admission costs to some of the best alcohol and drug rehabilitation centres in South Africa.
Bonitas patients will need to check with a consultant if their plan provides for private clinic addiction treatment before admitting to any rehab centre.
With substance abuse having now been widely identified as a "manageable disease" by innumerate doctors; many premium medical aid  companies accept the need for specialised treatment and aftercare within managed and accredited treatment centres.
Medical Aid Plans Offered by Bonitas
---
Bonitas Medical Aid have a broad range of medical aid plans to suit South African customers. Including a number of hybrid options.
Standard
Family's general medical needs. It offers savings and day-to-day benefits, chronic cover and extensive benefits in hospital plus cover for dentis…
Standard Select
Standard Select is at a lower price by requiring the use a network of hospitals and medical practitioners. It offers savings and day-to-day benefits, chronic cover and extensive benefits in h…
Primary
This simple medical aid plan offers affordable healthcare for you and your loved ones when you need it. This includes unlimited chronic cover for 27 conditions, hospital cover and generous day-to-day benefits, GP benefit…
BonComprehensive
Bonitas premium product, designed to meet the most arduous healthcare needs. It features quality benefits for young and old alike, including comprehensive cover for chronic conditions, rich savings.
BonClassic
Plan includes savings and chronic cover plus added benefits for blood tests, x-rays, dentistry and optometry….
BonSave
Lets you decide how to use your savings. Designed to offer you cover when you need it most, BonSave offers extensive hospital cover and unlimited cove…
BonFit
BonFit is designed for those who want basic cover out of hospital and more cover for major medical events. It offers savings to use as you choose.
BonEssential
BonEssential offers top-quality hospital cover, unlimited cover for 27 chronic conditions as well as added benefits for maternity, wellness and preventative care.
---
Other Supporting Medical Aids
---
/assets/uploads/recover-you-300x138.png
0
0
relapseprevention.co.za
/assets/uploads/recover-you-300x138.png
relapseprevention.co.za
2011-09-17 21:06:06
2011-09-17 21:06:06
Bonitas Medical Aid