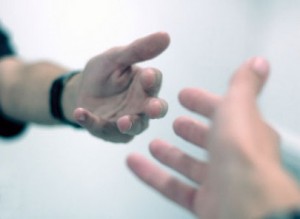 Going through the process of rehabilitation and addiction treatment should not need to be something you do alone.
Because of the nature of the treatment, and the fact that it can be both physically and mentally stressful, it may be tempting to try and hide away from society until the problem is dealt with and the pain over.
The first step in recovery is asking for help and sometimes this is hard to do.
It can be difficult to admit that there is a problem and at times, it may take someone forcing you into treatment for you to take action. Once in rehab though, everything becomes easier, although it may not always feel that way. In rehab, you will need to go through detox, individual therapy and most importantly, group therapy.
Group therapy allows you to talk about the problems you are experiencing and listen to what others have gone through. You may find that the problems of others far outweigh your own or may have gone through the same thing you have. It is so important at this stage to learn empathy, to understand that you are not the only one who is going through the pain, the despair and the dependence on alcohol that you are.
For all your addiction treatment requirements contact out specialists on the form below.
Group therapy allows you to open up to a group of people who are like you and who will not judge you. This is perhaps one of the most important things for an addict, especially considering that their fear of being judged by society is what makes them hide their addiction and rely even more heavily on the substances that make them feel better.
Group support is in part also about the support a facility can offer you. It is about the therapists, the counsellors and the doctors and nurses who can help you physically and mentally in the healing process. The support of all of these people in tandem is what helps a person heal and if they do not have this support, they will have much a tougher time getting through the rehab process.
Substance Abuse Information
https://www.relapseprevention.co.za/assets/uploads/12steps.jpg
530
1600
relapseprevention.co.za
https://www.relapseprevention.co.za/assets/uploads/recover-you-300x138.png
relapseprevention.co.za
2015-07-25 07:51:47
2019-04-08 10:00:47
Treatment Options And Group Support